I have to admit, I am not so patriotic in many ways and I love the fact that I now live in Los Angeles and I don't really miss the Philippines all that much.

But, when it comes to supporting my kababayans --- that's when my true colors come out --- my Pinoy Soul comes out!

I have been a couch potato, addicted to reality TV --- that's really worth another blog... And one of my favorite shows is American Idol... Save for the first season, I have been watching it religiously.

So this season, two Filipinos who hailed from Hawaii were talented enough to make it to the final twelve and they are both beautiful and great singers, yet I have never voted even though I am a fan of the show, I let the rest of America decide their fates. Camile Velasco got voted off awhile ago and Jasmine Trias is still in the competition.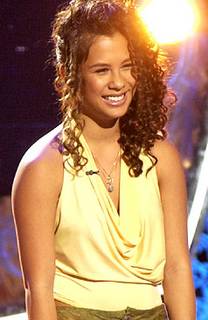 camile velasco voted off: 04.07.04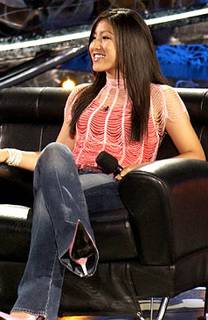 jasmine trias

Tonight, four remains and since my husband's been to band rehearsals every night since last week, instead of watching it twice (I tape it while watching and then I watch it again with him when he gets home) I decided to keep the tape rolling while I have dinner with my sister. So when Gene got home, we watched it and homegirl needs some support! Major! So, I decided my one vote would be much needed, actually 3 because we have 3 lines (1 landline and 2 cellphones) but shithead me didn't realize that viewers only have 2 hours after the show to cast their votes. Man, was I upset with myself... I wanted so much to support her even if my real favorite is Fantasia Barrino.

I think its about time that we Filipinos represent. The international mainstream music scene needs some Pinoys badly! Damn! Filipinos are great performers and amazing singers. I think American Idol will see more Pinoys in the coming seasons and I believe that that show can raise the bar for Pinoy talent recognition immensely!

I hope Jasmine gets enough vote to stay in the game. It'll be tough competing with the soul sistas but what the hell. She can do it! She got beaten up by the judges tonight and she actually cried... I wanted to hug her. She's only 16 and I am sure, if she doesn't win, she'll still get a record (or even acting gig) deal and if not here, I am sure Filipino record labels are already offering her deals --- after all, she is a finalist in American Idol.

side note: Gene's been convincing my sister Jhosel to audition and I hope she does...
See... I am quite the Pinoy deep within...